Electric Repair in Columbus, OH
Need Electric Repair in Columbus, OH?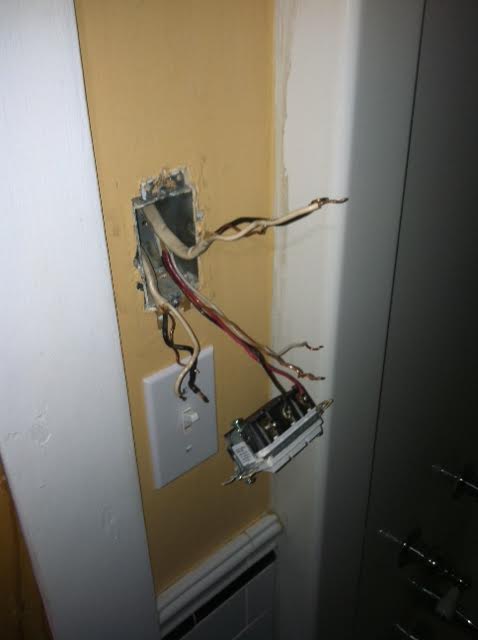 PTI Electric has handled countless issues of electric repair in Columbus, helping homeowners and businesses remain safe and secure. No issues are too big or too small, and PTI Electric knows how to handle Columbus electrical problems with the necessary care and speed.
Established in 2006, the skilled staff at PTI Electric have built a reputation for professional service. Fully versed in national, Ohio, and Columbus electrical codes for homes and buildings, our licensed Columbus electricians have the knowledge to diagnose problems fast, and get to work fixing any electric problem they come across. Faulty wiring, damaged outlets, broken appliances and electrical code repairs are all in a day's work for PTI Electric's Columbus electricians.
Your electrical issues often need to be handled quickly. If a situation needs immediate attention, you need the local expertise of PTI Electric to help out. Serving the region for years, PTI Electric offers prompt service for any electrical problem in Columbus, OH. From large scale Columbus electrical issues to small, yet urgent, Columbus electrical repairs, PTI Electric can troubleshoot and repair your electrical problem quickly.
PTI Electric understands the value of reliable service, and works hard to maintain affordable prices. Our long list of Columbus customers agree that PTI Electric's reasonable prices for Columbus electrical repair work are well worth the qualified attention. Avoid the DIY electric repair and call the pros at PTI Electric - it's well worth it!
Electrical issues can be intimidating, but the staff at PTI Electric are ready to help the residents of Columbus stay safe and sound. Equipped to handle any electric repair in Columbus, OH, PTI Electric provides trained license Columbus electricians and prompt, affordable service. Call (614) 916-6895 today to get that Columbus electrical repair done.
---
WHAT CUSTOMERS ARE SAYING:
"John and his team do a great job at a fair price. They consistently went above and beyond in everything they did. I would definitely recommend them to anyone."
Joseph B., Electric Service in Columbus, OH
---
"U guys can use me as a reference any time thx for the great job and fast reasonable service Thx to u guys my ac is working again."
Dann Finn in Columbus, OH
---
"They called right away, found the problem (old wiring at one location had shorted out everything on the circuit) and fixed it quickly. Great value for the money! Knowledgeable people throughout the process. Kept their card and will definitely use them again."
Patrick D., Emergency Electric Service in Columbus, OH
---
"John was most helpful in providing preliminary information over the phone and also helpful by returning calls promptly-- even after hours. When it became apparent that my electrical job was beyond the scope of a simple breaker replacement, John and Tim worked me into their schedule same day. Great work, great customer service and a job quickly-- but thoroughly-- completed. I would definitely hire PTI again."
Tracey W., Electric Panel Upgrade in Columbus, OH
---
Call for FREE Electric Repair Quote
---
Electric Repair available in the following Columbus, OH zip codes:
43085
43201
43202
43203
43204
43205
43206
43207
43209
43210
43211
43212
43213
43214
43215
43216
43217
43218
43219
43220
43221
43222
43223
43224
43226
43227
43228
43229
43230
43231
43232
43234
43235
43236
43240
43251
43260
43266
43268
43270
43271
43272
43279
43287
43291