Plumbing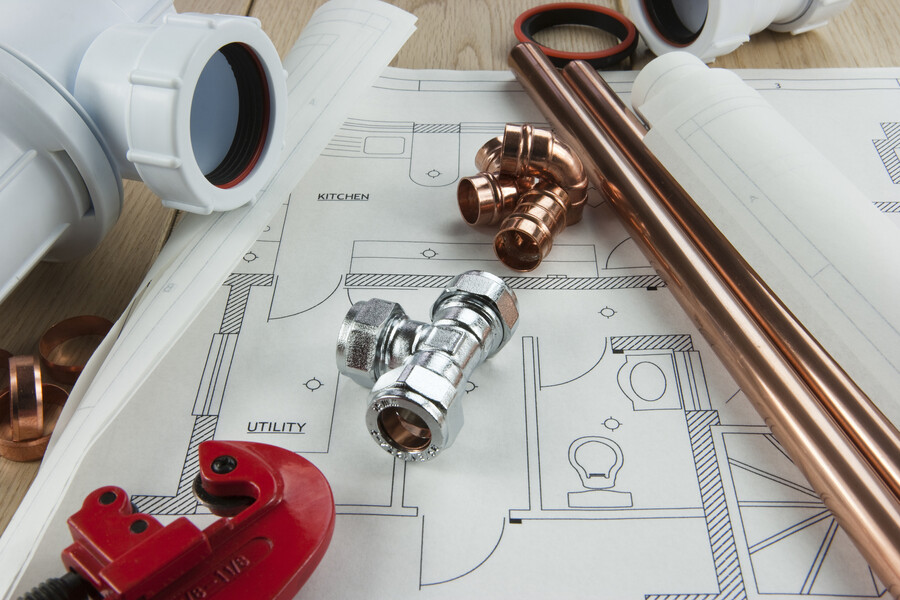 In the home improvement business, it makes sense for contractors to have expertise in more than one field. Particularly, if your remodeling project requires both electrical and plumbing work. That's why we have expanded our services to include expert plumbing for all of our clients. PTI Electric, Plumbing, & HVAC has been in the construction industry since 2006. For more than 17 years, we have provided professional plumbing and electrical services to local homes and businesses. Call (380) 205-2965 to find out how we can help with your plumbing needs.
---
Call for a Quote!
---
We Have the Tools
Think about it. If you are remodeling a bathroom or kitchen, it can be frustrating waiting for one contractor to show up and complete work before the next one does. PTI Electric, Plumbing, & HVAC has fully licensed master plumbers on staff to handle all of your plumbing needs. Our plumbing work is done in compliance with state code. Our comprehensive plumbing services include leaking faucet and pipe repair, garbage disposal installation/repair, toilet installation, gas appliance hookup, and plumbing work for sinks, showers, and bathtubs.
Minimize Your Inconvenience
If PTI Electric, Plumbing, & HVAC is already on-site to handle your electrical needs, it is more convenient to have us handle your plumbing work too. Get your project completed on time by hiring PTI Electric, Plumbing, & HVAC to handle all of your plumbing and electrical work. A majority of the appliances in your home require proper plumbing to functional efficiently: sinks, bathtubs, showers, dishwashers, washing machines, gas appliances, refrigerators, air conditions, heaters, and more. If any of them breaks down, it can seriously disrupt your day. PTI Electric, Plumbing, & HVAC offers 24/7 emergency service to deal with emergency plumbing repairs. Don't let a broken pipe ruin your day. Call the professional plumbers at PTI Electric, Plumbing, & HVAC: (380) 205-2965. We get on site quickly to handle your plumbing emergency.
---
Call for Fast FREE Quote
---