Lighting Design
PTI Electric & Plumbing works hard to ensure your lighting design complements the style of your home or workplace. From room-by-room residential design creating the optimum mood to interior and exterior commercial lighting design, PTI Electric & Plumbing is confident you will be fully satisfied in our products and services. Your lighting design project deserves professional attention. Trust the knowledge and experience of PTI Electric & Plumbing staff, as well as the established relationships PTI Electric & Plumbing has with leading suppliers. Call PTI Electric & Plumbing at (614) 916-6895 today to get more information and arrange for a free quote.
---
Call for a FREE Quote
---
Knowledgeable Designers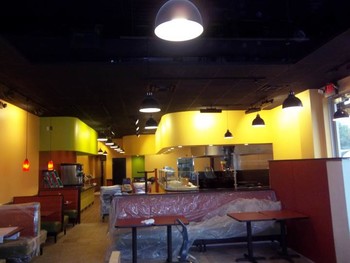 Trust your lighting design to experienced professionals with a proven track record. PTI Electric & Plumbing has been in business since 2006, taking care of residential and commercial lighting projects. PTI Electric & Plumbing staff has handled a wide variety of design projects, many with unique challenges that required tailor-made solutions. Their knowledge and training cover all aspects of lighting, including:
Room-by-Room Assessments and Lighting Schemes
Wiring Layout and Controls Design for New Builds and Renovations
Light Fixture Specifications
Budget Preparation
Detailed Lighting Design and Plans
Established Supplier Partnerships
PTI Electric & Plumbing has worked with all of the leading lighting manufacturers and suppliers, sourcing out the latest fixtures for discerning customers. Established supplier relationships allow PTI Electric & Plumbing to include the highest quality fixtures and controls in your lighting design project. The plan will include all major details and specifications of your lighting choices.
---
Call for Fast FREE Quote
---